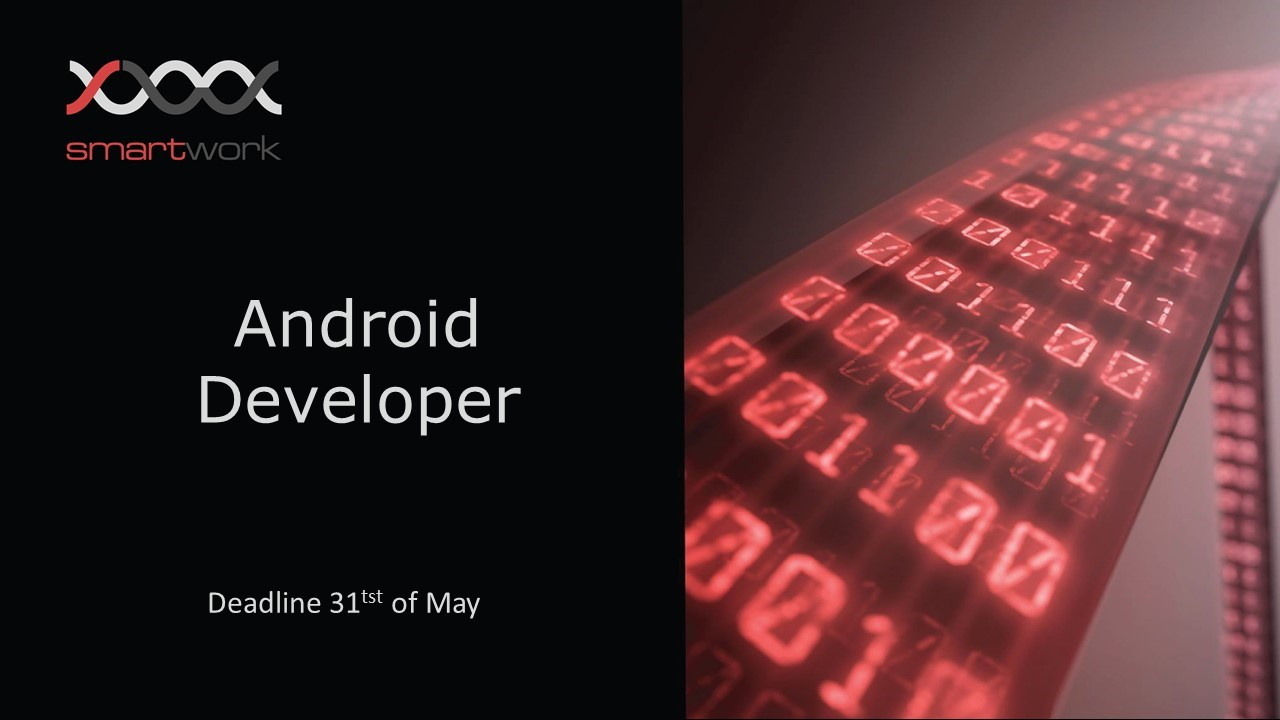 Smartwork sh.p.k is looking for suitable candidates to fill the position of Android Developer that can work with our team to achieve our business' goals.
RESPONSIBILITIES:
Currently we are concentrated on native mobile development but there is a possibility of cross-platform frameworks usage in the future.
Continually maintaining code repositories with up-to-date version of projects
Applying best practices for efficient and effective development;
Working closely with the team lead to ensure projects are delivered on time, to a strong level of quality and with expectations of high uptime
Staying current on relevant technology and conducting necessary research and development testing to assess emerging technology options
WHAT WE ARE LOOKING FOR:
Ability to work on multiple projects and prioritize tasks for each
Ability to interact and collaborate with other departments within Smartwork to solve problems
Exceptional initiative and attention to detail
A demonstrated track record of gaining trust and respect by consistently demonstrating creative, strategic, and analytical thinking skills, while maintaining composure in stressful situations
Degree in IT, Information Engineering, or other related field. Bachelor's degree it's a must. Master's degree preferable
Fluent in Italian
Fluent in English
Required Technical Skills & Experience
2+ years experience in Android
Strong knowledge of Android SDK, different versions of Android
Familiarity with RESTful APIs to connect Android applications to back-end services
Strong knowledge of Android UI design principles, patterns, and best practices
Ability to understand business requirements and translate them into technical requirements
Familiarity with cloud message APIs and push notifications
Understanding of various architectural patterns such as MVVM, MVP, etc
Bonus points if you possess knowledge in: Kotlin, RxJava
What you can expect from this experience:
In addition to a secure job in a pleasant and collegial atmosphere, varieties of projects for customers in various industries are waiting for you. Flat hierarchies and the policy of open doors is applied. A unique innovative approach to your further development and professional growth is provided
The opportunity to join a new team and bring focus to the toughest problems through the design, development, and implementation of software solutions could be the place for you!
You can send your CV within 31 May 2020 to: alrecruiting@smartworknet.eu
APPLY NOW