Streamline your business through​
Streamline your business through​
We enable digital transformation across your enterprise with customised products that run business-critical processes quickly and securely.​

Service Support Management
We have a highly proficient network system administrator team to cater to the technical difficulties faced by such business with limited or no dedicated system administration resources. We provide both on-going and on-demand system administration support and remote system monitoring services which can be upgraded to full support during capacity expansion or emergencies. Our services are highly reliable and available round the clock to ensure that your business is always up and running.

Server Maintenance
Network Management
Routine Check-up of your System and Servers
Remote Troubleshooting Service
Linux System Administration for Systems Running on the Linux Platform
Windows System Administration for Systems Running on Windows
Install and configure software, hardware and networks
Monitor system performance and maintain them according to requirements
Create and verify backups of data
Upgrade systems with new releases and models
Respond to and resolve helpdesk requests
Ensure security and efficiency of IT infrastructure
Manage cloud infrastructure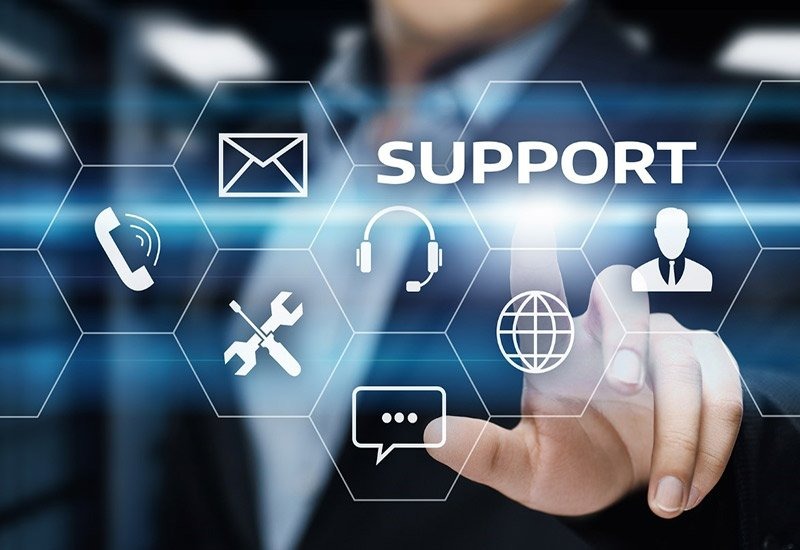 NOC – Skills & Technologies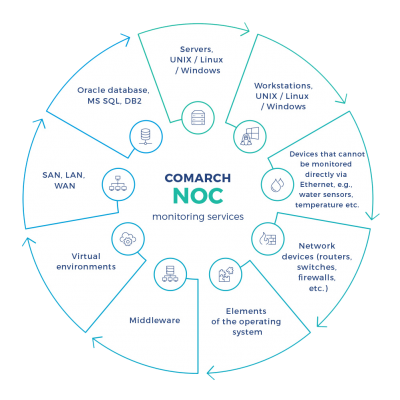 System administratiActive Directory.
Experience with Monitoring and Ticketing Platform as Nagios, ServiceNow, OTRS.
Understanding of TCP/IP network environments including design, implementation & troubleshooting.
Evaluate and analyze solutions and closely interact with parties from inside and outside the company
Knowledge and hands-on experience of LAN (wired & wireless), WAN, and Firewall environments.
Excellent interdepartmental collaboration and teaming abilities.

Manage the information technology infrastructure and providing support to all clients regarding technical issues, Windows 10 / Windows Server 2012 R2 Operating System and Office 365.
Create environments (SAP ABAP developer Edition, Microsoft Dynamics AX 2012 R3 and Microsoft Dynamics NAV, etc.) and being in direct contact with our development teams regarding the problems that might arise.
Zabbix Network Monitoring setup in CentOS 7 for centralized infrastructure monitoring
PBX installation and configuration (3CX & Asterix)
Active Directory and Group Policy Management on Windows Server 2012 R2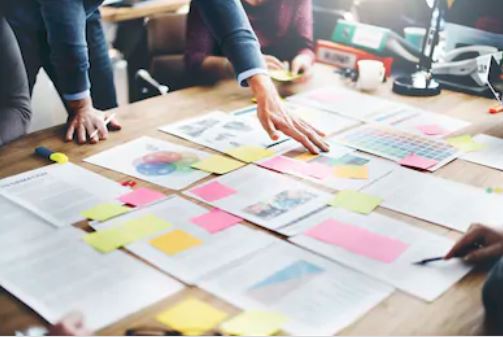 SharePoint Server 2013 and 2016 Infrastructure built up in Windows Server 2012 R2
Performing installation and configuration of Microsoft's ERP Dynamics AX (version 2012 R3 CU10)
Installing Dynamics AX and other relevant components on client's facilities or cloud services
Microsoft Dynamics AX 2012 R3 Technical support: move between environments, 24/7 support to our clients, continuous cooperation with the development and functional teams.
Creation of virtual infrastructure with VMWare hypervisor and Hyper V.
Network administration of virtual and private networks: Fortigate 100E, FortiAP, FortiClient, pfsense, Site-to-Site and Client – Server VPN types, Mikrotik and Router OS