Streamline your business through​
Streamline your business through​
INFOR Enterprise Applications
We enable digital transformation across your enterprise with customised products that run business-critical processes quickly and securely.​

The solutions and services provided by SMARTWORK support companies in their projects of growth and evolution both at the level of individual business areas, and in a context of fully integrated processes:
Infor LN is the management system designed specifically for manufacturing companies with discrete production, used by over 5,000 companies worldwide, complete and simple to use, providing companies with the best practices of the industrial sectors of reference.
Infor CPQ, the commercial, graphic and technical product configurator is the most innovative solution to calculate quotes, issue offers and place orders automatically in the management system, all in web mode. It can be integrated with all the most popular ERP software on the market, allowing it to optimize sales and production business processes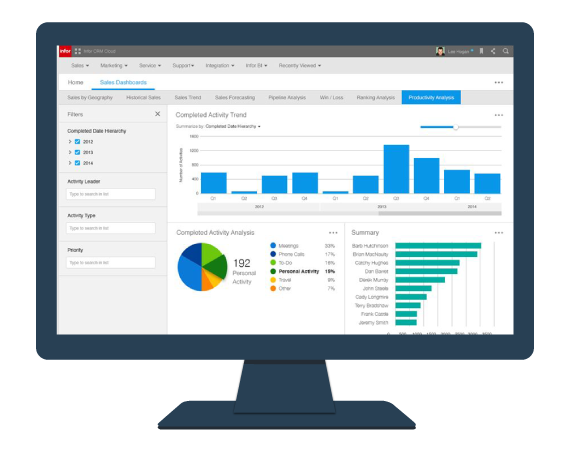 CRM ( customer relationship management) is the solution to optimally manage relationships with acquired and potential customers, optimizing commercial and marketing activities in order to increase sales, retention and the level of after-sales service.
The Qlik® Sense Enterprise 2.0 solution extends the use of BI (Business Intelligence) throughout the corporate structure, starting from the self-service data visualization, passing through reports and dashboards, to the guided and integrated analytics.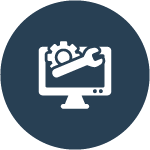 Infor EAM is the most configurable company-wide maintenance management software on the market. It allows to improve the management of fundamental assets in order to increase reliability, improve predictive maintenance, ensure compliance with regulations, reduce energy consumption and support sustainability initiatives.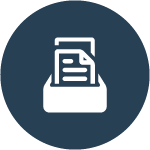 Top Media, is a "social" platform for storing and sharing documents and files of any nature, which ensures, in compliance with current regulations, the substitutive conservation of documents. It manages the electronic bill for the PA and between the companies and the digital graphometric digital signature.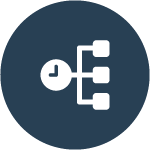 Thanks to the finite capacity scheduler it is possible to dynamically allocate production orders, verifying compliance with delivery terms and available production capacity based on specific calendars for each defined resource. The production progress detection system (MES) acquires production data in real time to verify its profitability and implement any corrective actions.
All the solutions offered are based on web architecture and are available with customer or cloud installation, can be used with any "device" and, not least, are equipped with a "social" user interface, to facilitate collaboration among the different system users.